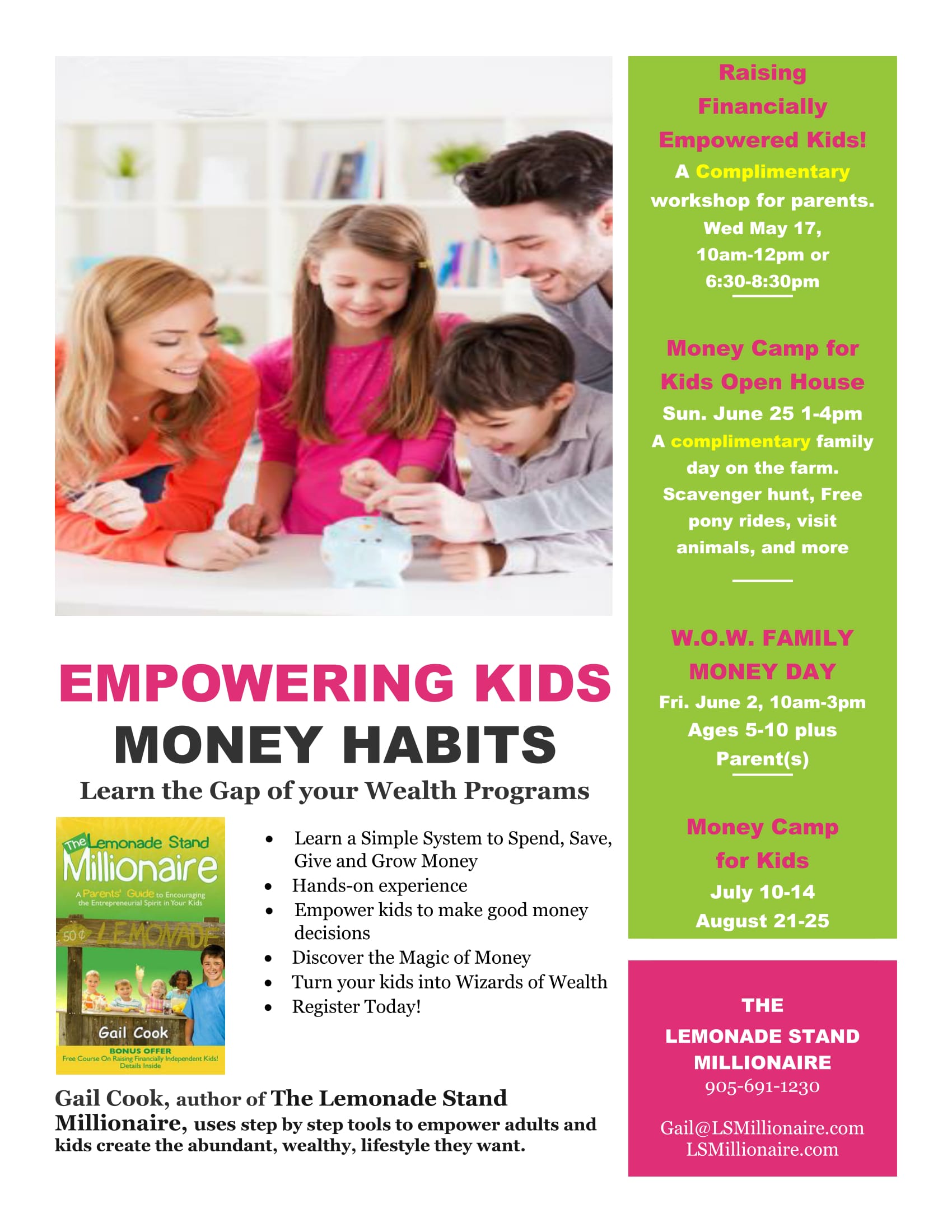 Past Events
https://www.facebook.com/events/177444075775430/
July 13, 11am-3pm, BOOK SIGNING event 435 Stone Road in Guelph. In the Stone Road Mall. Gail will be there to personally sign your copy of The Lemonade Stand Millionaire                                                                                       https://www.facebook.com/events/146406678887347/
July 27, BOOK SIGNING event at Bay/Bloor Indigo. 55 Bloor Street West in Toronto. Gail will be there to personally sign your copy of The Lemonade Stand Millionaire.     https://www.facebook.com/events/134199070120074/
June 22, BOOK SIGNING event at Milton Indigo 1180 Steels Avenue East from 11am-2pm. Also meet  and get a free illustration by Adonis Howard. Illustrator of  The Lemonade Stand Millionaire.
June 1st  Join us at Downtown Milton Street Festival. You will find Gail Haynes in front of the Recycled Reading bookstore at 171 Main Street between Noon and 6pm. Get your copy of the Lemonade Stand Millionaire personally signed by Gail.
BOOK SIGNING & WORKSHOP for parents with kids 6 & under taking place in Toronto at Oaks'n Acorns activity centre 1856 Danforth Ave on Fri.May 10 @ 11am. FREE with "Stay'n'Play" activities. Hope to see you and your little ones there!
Enquiries & RSVPs T:416-425-3213